According to the latest Global Report on Adventure Tourism, skiing, cycling, surfing, walking, and backpacking holidays are all on the rise.
If you've decided you want to challenge yourself or give some new activities a go and explore beyond the beaches it's time to book an adventure holiday.
3 Of The Best Destinations For A Gentle Adventure Holiday
1. Walk in the Alps
If you have a walking holiday itch that you just need to scratch, we would highly recommend spending a week or two in the Alps.
Of course, the mountain range is best known for its ski resorts but most of these are only open between September and April while hikers descend on the area once the weather is fine.
The Alps are absolutely stunning — by June, when the snow has melted, you'll find that lush green grass and swathes of wildflowers carpet the area. The climate is also lovely in the warmer months and temperatures on the lower slopes can soar to the mid-twenties when the sun is shining.
Plus, if you ever want to take a day off from walking, the Alpine landscape offers much more for you to experience: there are dozens of natural lakes where you can try some adrenaline-boosting watersports, or you could give abseiling, golf or even paragliding a go.
If you've never planned a walking holiday before or you simply want to make sure you see all of the best sights, try enlisting a walking tour company for your first trip.
Macs Adventure offers self-guided walking holidays in the Alps (with a variety of durations and itineraries to choose from), all of which come with hand-picked accommodation and baggage transfer. It's a great option for when you're time starved and want to just turn up and escape into nature without having to plan for weeks.
Mountain High: 6 Reasons Why Switzerland Is Better In Summer
2. Cycle through Cambodia
Cambodia is one of Southeast Asia's least developed countries, which means exploring is very affordable. But there is still plenty for visitors to see or do and there's no better way to get around Cambodia than on a bike.
When visiting the country, most people's first port of call will be the beautiful temples of Angkor Wat, but there's plenty more to see in the way of beautiful beaches and bustling cities such as Battambang and Phnom Penh.
Plus, there are also miles and miles of lush, peaceful countryside, which is always helpful when you're cycling round a new country.
While Cambodia has some breath-taking sights, it's the positive spirit of the people living there that's likely to make the biggest impression on you.
Although the country has a turbulent history, its residents are resilient and incredibly optimistic, and they'll be waiting to offer a warm welcome when you arrive.
Sounds like a dream trip? It's well worth reading Camboguide's information about cycling in Cambodia. It outlines everything from what kind of routes you should consider and what you need to think about when it comes to buying food..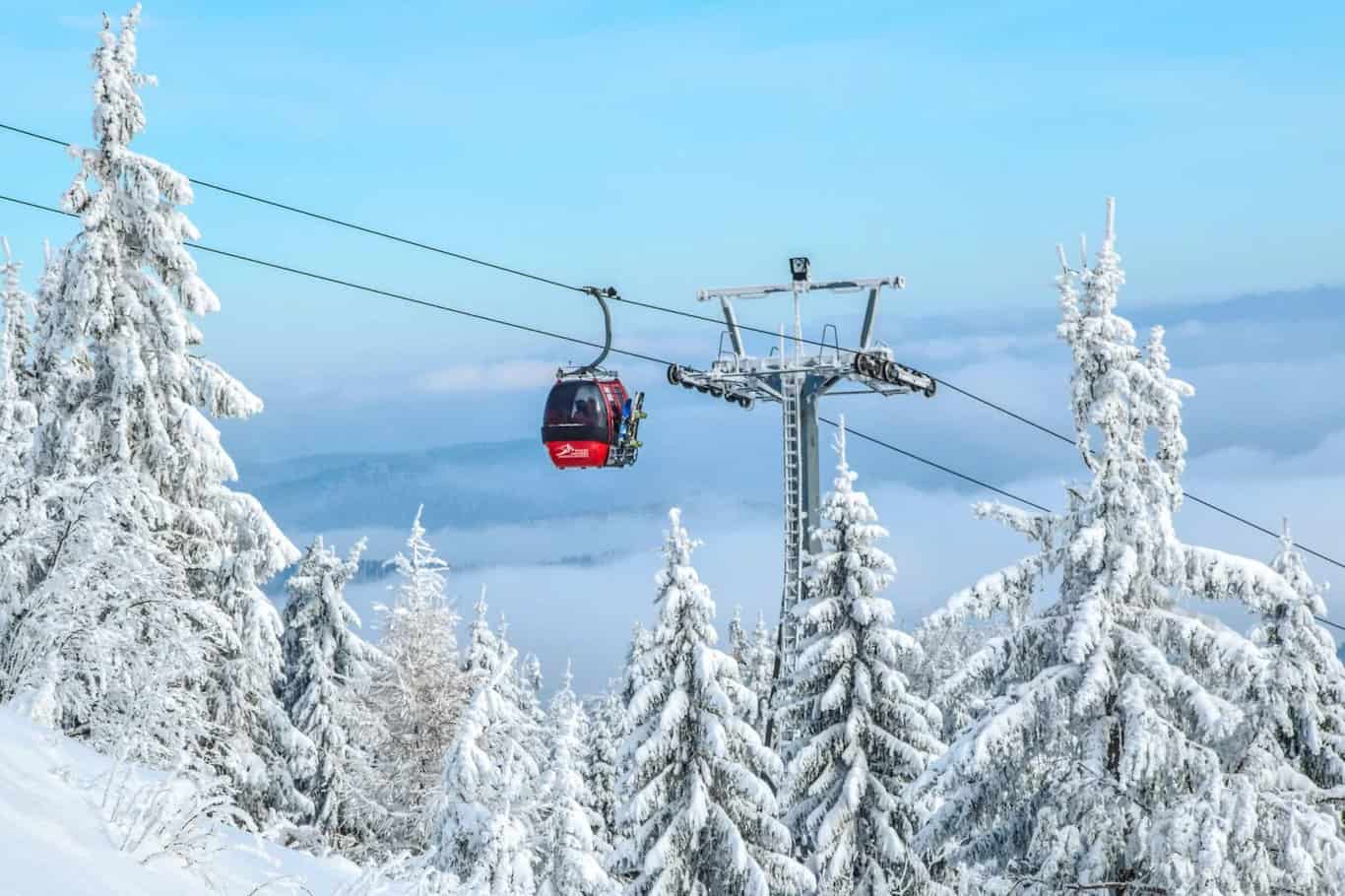 3. Go skiing in Aussois, France
Every adventurer loves a hidden gem and Aussois ski resort in France certainly qualifies.
Tucked away in the Maurienne Valley, it's the final frontier of French ski areas.
Not only is it an absolutely stunning place to visit, but the traditional village also allows you to combine the fun of a ski holiday with the ambience of rural France for a much more reasonable price than its well-known counterparts in the Tarentaise Valley.
The resort has 55km of slopes that are served by 10 lifts, which means it doesn't offer the huge mileage some seasoned skiers will be after. But, there are other Maurienne resorts nearby that you can visit, including La Norma, Val Cenis, Valfréjus, and Bonneval. There is a free shuttle bus that you can use to move between them, and the Eski-Mo lift pass gives you access to them all.
There are also plenty of non-skiing activities you can enjoy in Aussios, including paragliding, ice climbing or explore the surrounding area by dog sled or toboggan.
If you've never been skiing before or want to brush up on your skills, booking a few lessons with the ESF ski school in Aussiois could be a good idea. The instructors will be able to help you find your feet and show you some of the area you mightn't otherwise see.
Want to offset your flights? Here are the 5 carbon offset programmes that really make a difference.