Whether it's organic cotton or ethically sourced bamboo, a social enterprise or a brand that just wants to set a good example, ethical fashion is having a real star turn on city streets all over the globe.
We asked some of the world's top eco-fashion bloggers which brands are their go-to essentials.
Five ethical fashion bloggers from all over the world share their favourite sustainable style finds. Are your favourite ethical fashion brands here? Let us know in the comments below!
These Are Eco-Fashion Bloggers' Favourite Brands
1. Olivia Pinnock
Olivia Pinnock is a British freelance fashion journalist, copywriter, lecturer and founder of The Fashion Debates, a series of events discussing ethical issues in the industry and asking what we can do about them. She is an avid collector of vintage and loves her style with plenty of colour and a clean conscience.
Suede & Co
Suede & Co use off-cuts from altered vintage garments to make gorgeous leather accessories. I think it's amazing that they repurpose waste from garments that are already being saved from landfill and their range of make-up bags, keyrings, laptop cases and pouches make pretty presents!
Age of Reason
Age of Reason, first and foremost, make the coolest prints around! I love the colours they use and the designs are beautiful with a bit of a badass twist. They're based in Brighton and make all their pieces in the UK, promising not to use sweatshop labour. I also love that they feature beautiful women of all ages in their campaigns.
AmaElla
AmaElla is one of the prettiest organic cotton lingerie brands you'll find. I love them for their really elegant, feminine and comfortable pieces. You'll want to lounge around the house in these, safe in the knowledge that there are no harmful chemicals used.
Ethical Undies: 7 Brands That Get It Right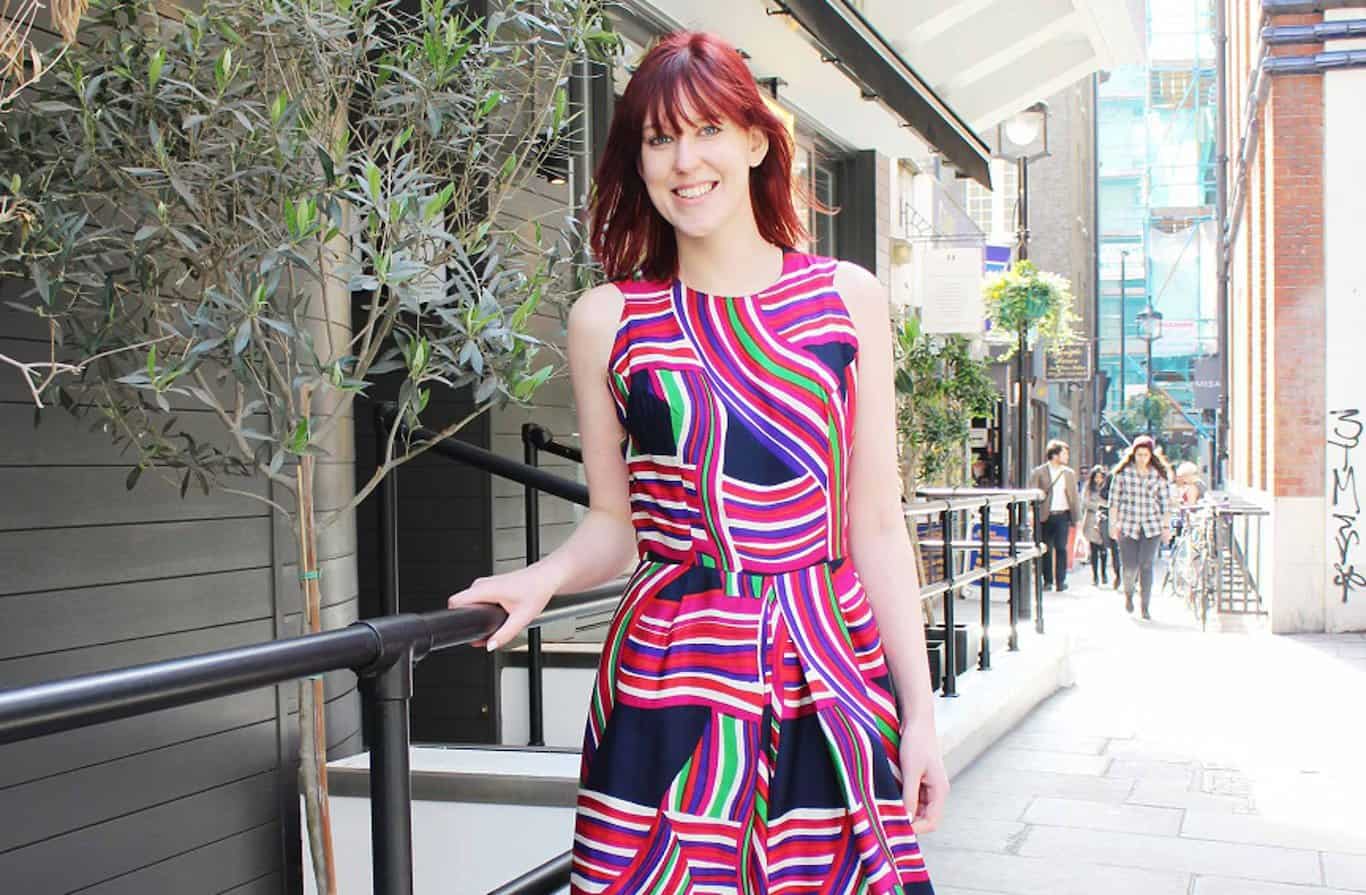 2. Hound
Fashion Hound (AKA Faye De Lanty) is an eco-stylist who is passionate about changing perception of second hand and sustainable fashion. She works with the Salvation Army and has a regular slot on the TODAY TV show in Australia to discuss mindful fashion.
Reformation
I'm a huge fan of Reformation.Their eco-chic concept is amazing and I love their cheeky irreverence in how they tell their style story. They make being green so sexy and cool – or is that #grexy?
Kui and Graziela
I love Kui and Graziela for beautifully made basics and classic tailoring with complete transparency.
3. Another J
Another J is a Dutch fashion blog (mostly written in English). Both founders Judith and Janneke work in law but through the blog combine their passions for sustainably produced fashion.
People Tree
We love People Tree, as every season their designs get more fashionable yet still wearable. They collaborate with regular designers like Peter Jensen and provide beautiful dresses and tops of the moment.
Wintervacht
We have to mention the Dutch label Wintervacht. They sell coats and other winter items like mittens in wonderful colours and prints and they're all made out of old woollen blankets and curtains.
4. TollyDollyPosh
Tolly Dolly Posh is a 16-year-old fashion blogger who has already been blogging for five years. She moved the focus of her blog over to ethical fashion after watching the True Cost documentary and hopes to spread awareness of the problems of fast fashion and highlighting sustainable brands for a younger audience.
Birdsong
Not only do Birdsong ethically produce their garments, they also support different causes like feminism and don't photoshop or airbrush any of their imagery.
Tribe of Lambs
I absolutely love the jewellery at Tribe of Lambs. It's absolutely stunning and they are quite clearly dedicated to their work.
5. Sustainability in Style
Sustainability in Style (AKA Katie Roberts) is a sustainability enthusiast and ex-fast-fashion industry employee who works in science by day, and walks dogs, studies online, and blogs by night. Her blog combines her passion for ethical fashion and
Monkee Genes
I love Monkee Genes for earth conscious denim that's stylish and lasts.
Vege Threads
Vege Threads has super soft organic fabrics and a choice of eco dyes, it's perfect for basics.
Elegantees
This ethically motivated label empowers sex trafficking victims by offering them personal empowerment through employment in the garment industry.
See below for some of these ethical brands in action..
Wintervacht
Dutch brand Wintervacht make amazing coats and bomber jackets from old blankets and curtains.
Tribe of Lambs
Non-profit jewellers Tribe of Lambs use their awesome bling to help fund projects to support HIV positive kids in India.
Kui
Pick up organic cotton and hemp whimsical tops from Aussie label Kui
Vege Threads
Organic everyday basics with a retro spin are what Vege Threads excels in.
People Tree
Fairtrade fashion pioneer People Tree has been around for years but its smart work wear has found it a new audience.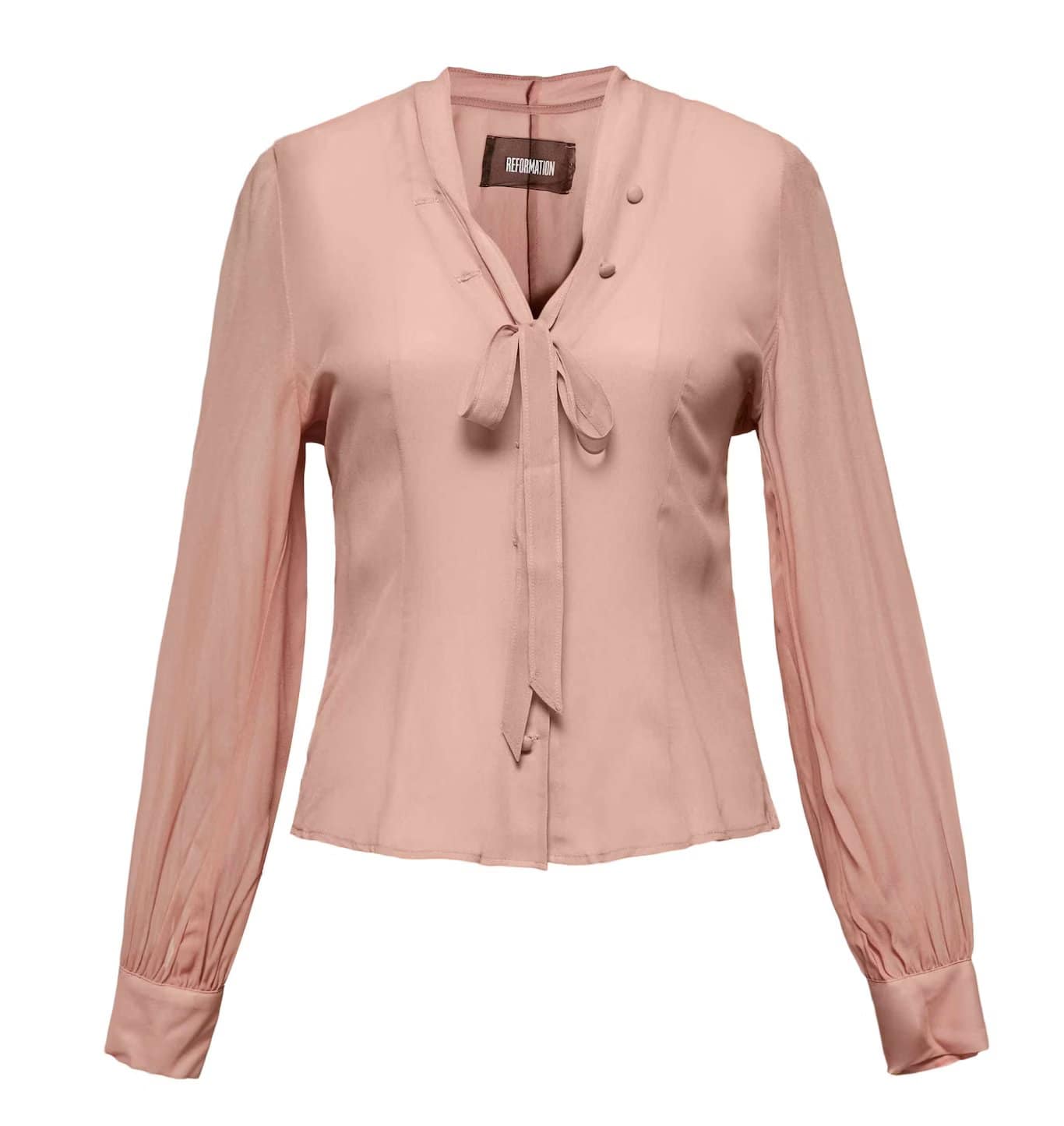 Reformation
LA's Reformation adds a sardonic dose of cool to the ethical fashion proceedings.
Monkee Genes
The UK's organic and ethical jeans company Monkee Genes has a cult following from eco-fashionistas in the know.
Graziela
Australian womenswear brand Graziela  rocks tailored shapes, smart dresses and trousers – perfect stepping up the style factor.