How much do you buy from local businesses? Do you support local brands when it comes to gift buying?
This is why supporting and shopping local has so much (positive) impact.
6 Reasons Why Shopping Locally Really Does Help Small Businesses
Janey Millar of YouK looks at why shopping local has so much environmental and economic importance, combined with some practical Christmas shopping ideas.
1. Made in the UK
Local businesses are at the heart of our communities, and in these challenging times they desperately need our support.
'Buy local' is everywhere these days – even Google and American Express are all for it. But just what are the reasons it's so advantageous, and how do we do it, or do more of it?
Firstly, "local" is relative.
The small business, farm or brewery down the road, or in the town next door, is the obvious priority.
These businesses are essential for a vibrant local community, and the ecosystem immediately around us is the one we can most directly impact.
Just beyond that however are all the other local areas that make up the UK.
Collectively these areas offer virtually everything you might ever need or want to buy.
From regional specialities such as shoes, Stilton and tweed, to hot spots for manufacturing cars or tools, everything is much closer from within our 'local' UK rather than shipped-in imports.
This is why the YouK web app has been developed – you can find anything you need made, produced and designed in the UK.
2. Shopping local is eco-friendly
Our planet is groaning under the burden of excessive consumerism, and the reduction in waste and product miles through localisation is the number one green deal we can all make.
For example, we import 50% of our food and drink, and this is at a cost of multiplying our overall food and product miles by 10 times!
UK sourced food accounts for a tiny amount of overall product miles relative to the smaller proportions coming from places further and further away.
Consider drinks: the UK has one of the greatest drinks industries in the world. The variety is simply phenomenal.
With raw materials mainly consisting of water and local farm produce – grains and fruits – it's generally a highly sustainable industry, yet drinks are one of our top three import categories.
Of all the things we might choose to localise this certainly must be one of the most beneficial and simple to do.
A common argument for the necessity of food imports is that we don't grow things such as bananas or spices, and there are specialist treats such as gorgonzola.
This is absolutely true, and no one is suggesting that we stop food imports. However, most of the food we import is not exotic – it can be grown here.
It's not only product miles: many local businesses, big and small, are genuinely responding to growing demand for change, and are using more local input materials, many of which are sustainable such as wool, wood, and indigenous crops.
Virtually all consumer products can be locally produced, it's just that for slightly bigger and more complex products we might have to source them from a different local UK area.
What is key is that we pool the knowledge of what is available from within the UK and exploit that information.
As just one example, an area in which the UK is showing particular innovation in is Skincare; with hundreds of fantastic local brands across the country, many cruelty free, organic and natural, you are bound to find a new local one you will love.
3. Local businesses create a more resilient local economy
If local businesses don't survive, production from elsewhere will fill the gap, with less control over standards and practices, and naturally more distance, miles and packaging.
Every local business is worth more than its turnover to the area. It provides jobs for people that live locally and spend locally.
It buys other services from local plumbers, accountants, gardeners, and raw materials from local farms, fisheries and forests, spinning off yet more jobs.
In short local business is a multiplier of money for the community, and a healthy community is one that can afford to take care of itself and the environment.
Have a look at the YouK map to see the businesses in your area, and all the other local areas around the UK.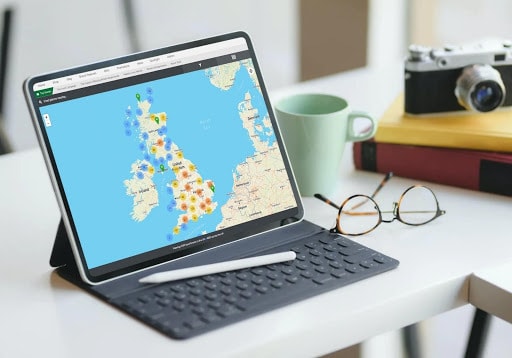 4. Local can be good value
We all love a deal, and UK businesses are well aware of this – they survive because they are competitive and want repeat customers.
Their discounts, sales and exceptional promotions are happening all over the UK every day – we just need to be aware of them to hit that really sweet spot – buying local and at a fantastic price.
YouK is working with businesses, small and large, to feature daily updates on the best Promotions the UK has to offer, bringing them to as many people as possible.
5. Shop your values
This means the values you yourself bring to your purchasing decisions. Do you support organic, vegetarian, gluten free, Fairtrade, cruelty free causes?
If enough of us support brands with these values, then other brands will be forced to follow suit to keep up with their customers.
The good news is that British brands have taken to values shopping like a duck to water, and leading the charge are most often small outfits with a really passionate founder who lives and breathes their values.
The great majority will be brands which are bubbling under that you have not heard of, yet but we can help you find them more easily.
6. Shop local for Christmas gifts
So, this Christmas why not consider local and UK options first for anything you want to buy –from sparkling wine, hybrid bikes, a new toaster, jewellery, guitars, bowties, cricket bats, Bluetooth speakers, spiced rum, cast-iron cookware…
Local businesses do it all. Localising your Christmas shopping is your gift to them.
Janey Millar is the marketing manager for YouK, a web app that promotes everything made, designed or produced in the UK: at youk.co and on Google Play. She would be delighted to hear from any UK business not currently listed for free on YouK. Drop your details below in the comments!