Get ready for some of the most exciting eco-travel experiences we can find, from some of the best ecotourism companies out there.
What is ecotourism and why does it matter?
Ecotourism is essentially brings together tourism, helping human communities and conservation of the natural world.
The International Ecotourism Society describe it as: "Responsible travel to natural areas that conserves the environment, sustains the well-being of the local people, and involves interpretation and education."
Ecotourism matters because it is a means of reversing the ills of the mainstream travel industry. Tourism, when practiced unconsciously and only for the benefit of the consumer, can do devastating damage to the earth and to the lives of locals.
By engaging in ecotourism, you get what you really want from travelling. Experience different cultures or uncover natural wonders safe in the knowledge you're helping to promote and preserve, enjoying not exploiting them.
Ecotourism companies help the world by:
Giving tourists memorable experiences that increase their understanding of a host countries' political, environmental, and social situation.
Financially or physically aiding conservation efforts.
Minimising social, behavioural, physical or psychological impact on a host country.
Expanding cultural and/or environmental awareness and respect for another country.
Financially benefitting local people and their industries.
Providing visitors with first-hand experience of the rights, beliefs and practices of Indigenous Peoples, working them and empowering them.
This being said, ecotourism is by no means a sacrifice.
It offers a far more fulfilling way to have a holiday.
Rather than a mindless short-lived trip, it can be a memorable, immersive experience that will shift your perspectives and remain with you forever.
1. Jumbari Family Safaris
A safari is a bucket list adventure for many but how do you go about it in a responsible, ethical way?
Jumbari Family Safaris do all the hard work for you. They pride themselves on being a responsible safari company that's all about conservation of the countries like Botswana where they operate in, as well as of the communities they work with. From encouraging no plastic to donating to wildlife charities, Jumbari have ecotourism in the bag.
They love looking after families and creating trips that will inspire children to become nature lovers and conservationists.
2. Seek Sophie
New responsible travel company, Seek Sophie, connects you with over 1,000 vetted independent businesses in India, Indonesia, Malaysia, Nepal, Sri Lanka and Vietnam, which means you can discover off the beaten track adventures, while knowing you're having a positive impact, supporting the local economy and being a responsible traveller.
The site's local guides offer everything from local neighbourhood tours to hiking adventures, but what they have in common is they're tackling overtourism of the same well-trodden spots and spreading tourism's financial impact (and your hard earned holiday money) amongst more communities. Now that's responsible travel.
3. + Impact Travel
One of our favourite sustainable travel companies, + Impact Travel (that's Positive Impact) focus on upping the style stakes on sustainable getaways through partnering with some of the most beautiful eco-friendly hotels in the world.
Responsible travellers can pick and choose from eight destinations, authentic experiences and sustainable hotels that subscribe to 12 principles of ecotourism that include reducing carbon emissions and paying workers a fair wage.
From domed eco-resorts in Patagonia and stunning Italian chateaus with vineyards to slow travel excursions that use the train, at + Impact Travel, responsible travel has never looked so regal.
4. Better Places Travel
B Corp travel agency, Better Places Travel, started out wanting to offer ethical experiences in Asia but they now cover three continents.
These ecotourism experts know there's no knowledge like local knowledge so they pair each budding responsible traveller with a locally vetted tour agency, so you can work out your perfect itinerary from Indonesia and Chile to Jordan.
Not only are all of their local travel partners accredited through the TravelLife, Better Places Travel make your trip carbon neutral, without you having to do anything extra. They include it in every experience.
Using the CARMACAL emissions calculator, Better Places Travel calculates the entire CO2 footprint of each journey and compensates for the emissions by investing in more efficient cooking stoves in Ghana.
Click here for more carbon offsetting options for your next trip.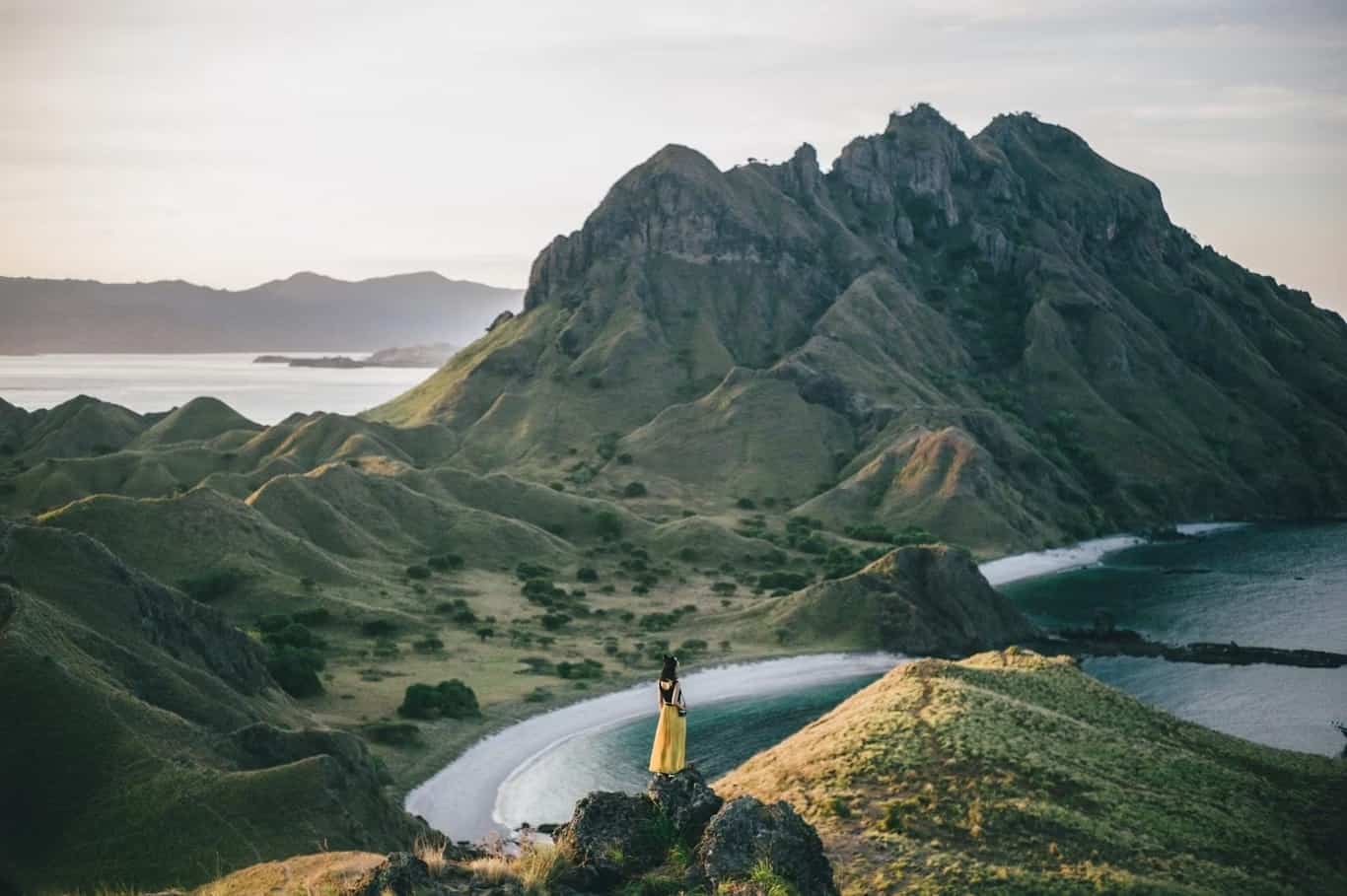 5. Duara Travels
Responsible travel company, Duara Travels, focus on authentic village experiences, from Thailand to Tanzania.
Want to have a real ecotourism adventure? Book a three night stay in a local village, away from the tourist traps and Instagram hordes and share daily life with different cultures to get the most from any long haul or once in a lifetime trip.
Duara make sure that you're the only travellers in the village at the time so you have a full on immersion and can create long-lasting connections. You'll come home having met the people and community that your money goes towards helping.
6. Floogle Binder
Another B Corp certified ethical travel company, FloogleBinder, focuses on the more active side of an eco-friendly holiday using unforgettable experiences to drive home the importance of conservation.
From wildlife workshops, surfing and hiking mountains, these are group camping trips with a difference, you'll come home with a renewed love of the planet. They're also a great option if you want an action packed eco-escape and don't want to fly solo.
Don't want to fly? These guys have epic eco adventures in Essex and Wales, Italy and Greece.
Top 10 (Sustainable) Things To Do in Crete
7. Balance Holidays
If your idea of ecotourism is more about taking things slowly and focusing on mindfulness and wellness, Balance Holidays could you be your kind of responsible travel brand.
Balance Holiday's sustainable yoga retreats happen all across Europe, at boutique eco-friendly hotels and serve up organic, often plant-based menus, partner with green transportation companies and work with the local communities you're uncurling your concertinaed spine in.
They also offer meditation, mindfulness and healthy cooking retreats and a commitment to sustainable travel runs throughout their portfolio of experiences.
8. Nature House
Want to get away from it all this year and surround yourself in nature?
Nature House is an inspiring collection of hidden away cottages across Europe, that are surrounded by forests, fields, lakes, rivers and just beautiful landscapes.
Choose from 30 countries and Nature House plants a tree for every night you book. If you're looking for a quiet, eco-friendly escape, this is a great short cut to the best self-catering for a sustainable break.
Why Breda Is The Sustainable City You'll Want To Move To
What is overtourism?
'Overtourism' is a broad term, used to describe a situation where so many travellers are flocking to a destination, that they have a negative impact on its local population and its nature.
Think the cruise ships of Venice (recently banned from the medieval city) or the crowds at Ankor Wat.
Want to know when a place is suffering from overtourism?
Does the list below sound familiar? If so, avoid a destination and consider an alternative.
Tourists cannot view landmarks because of the crowds.
Fragile environments become degraded.
Narrow, rural roads become jammed with tourist vehicles.
Wildlife is frightened away and has its habitat ruined.
Rent prices rise so high that local tenants are pushed out to make way for holiday rentals.
Indigenous people come to rely too heavily on the business tourists bring, and local industries and crafts suffer as a result.
Seas and land become littered and polluted.
Overtourism has come about because of the growth of the tourism industry.
For years it has been considered and touted as ethical- a means of bringing money to struggling communities. Unfortunately is has now crossed a line, and is often doing more harm than good.
What can you do about overtourism?
1. There's a time and a place
One simple way to combat overtourism is to think about when and where you travel.
Visiting destinations during the 'low season' help keep the local tourist industry ticking.
What's more, you are bound to enjoy them better when you are not constantly in claustrophobic crowds. Many countries, like Spain and Italy, still have relatively untouristed areas that would benefit from more business. They are just as beautiful as the beaches from the brochure, only a little further off the beaten track and will probably put far less pressure on the purse strings.
2. Keep your cash flow local
Try, as far possible, to make sure your money goes straight to the locals, as opposed to middle men. For example:
Pay national park entrance fees to ensure your visit supports conservation.
Stay in locally owned guesthouses.
Eat at local restaurants.
Take tours with local guides.
3. Respect
It seems so obvious, but sometimes when people finally get that hold they've been hankering after, they neglect to pack their ethical rule book.
Travel is a privilege, and it is so important to remain respectful towards the land and the locals whose home you are inhabiting. So, leaving no litter, honouring local customs, practices and religions and doing nothing to disturb wildlife are fundamental for overturning overtourism.
Need some tips on how to keep your trash minimal when you travel?
Check out our 5 minute guide: How to travel without using single use plastic
You don't have to fly to the other side of the world for a life-changing experience