There's so much more to ethical knitwear than meets the eye, with each brand on this list consciously crafting each piece to be cosy and comfy, whilst caring for the environment.
The benefits of ethically sourced wool are endless; it's versatile, biodegradable, long lasting and will keep you warmer than any synthetic fibre.
You can also wear it with the confidence that the animal was treated well.
So, whether you're looking for something sleek and insulating, or thick and snuggly, these conscious brands have got you covered.
10 Ethical Knitwear Brands To Invest In This Year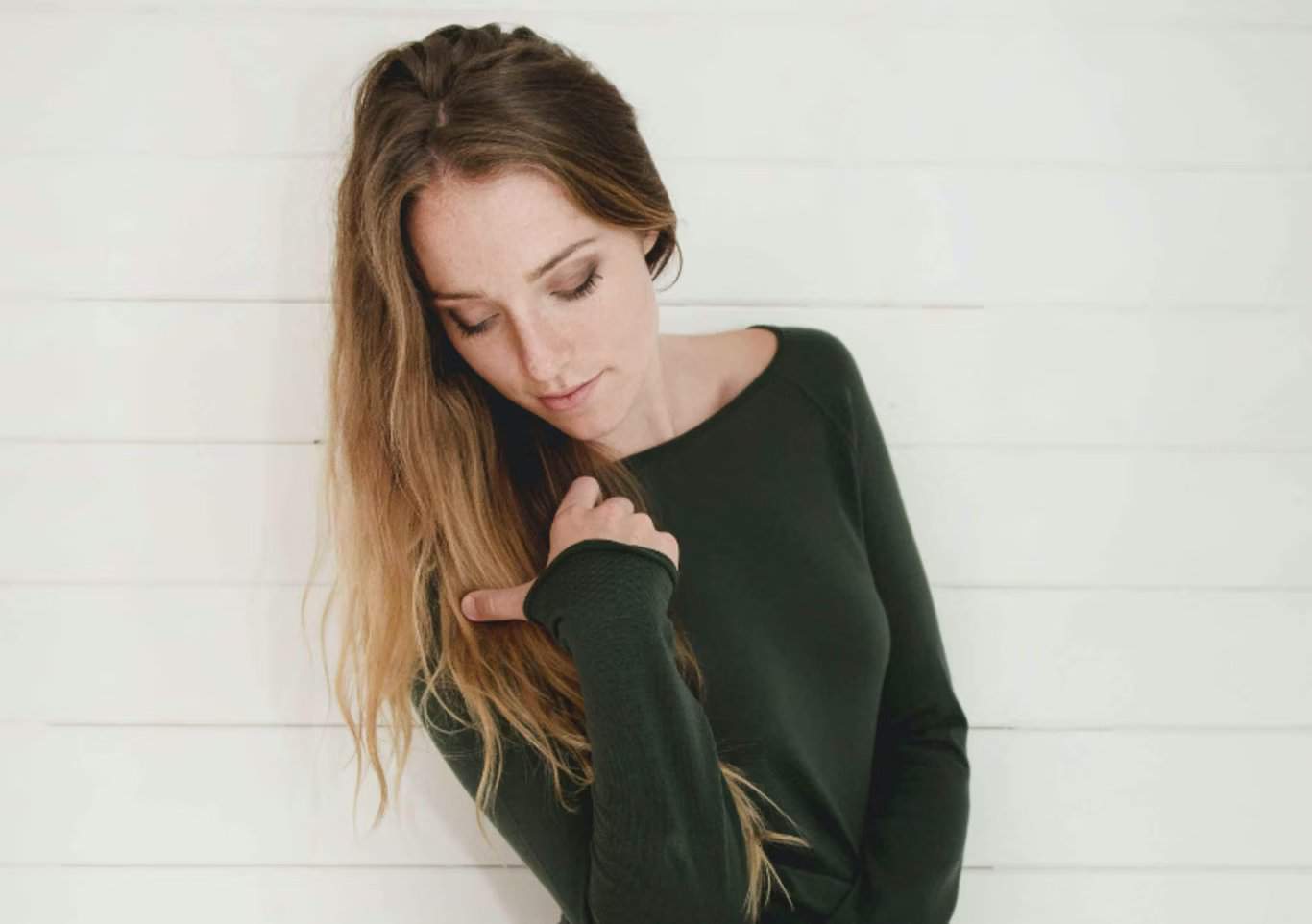 1. Ally Bee
Ally Bee is a luxury British knitwear brand dedicated to making beautiful collections in traceable, eco-certified and animal-friendly natural fibre yarns all in minimal packaging.
Ally Bee takes its eco-credentials seriously, operating a 'cradle to cradle' commitment using yarns produced from farms that have high standards of land management and animal welfare.
With an emphasis on designs that last, there's something classic and timeless for everyone.
2. Genevieve Sweeney
Genevieve Sweeney is not your ordinary knitwear brand.
Launched in 2015 and made exclusively in the UK, Genevieve Sweeney is writing a new chapter for the knitwear industry, marrying contemporary design with exceptional hand finishes.
By harnessing the time-honoured techniques of artisan makers, the brand has reimagined the possibilities of knitwear.
It includes bold and bright colour-blocked designs, pieces interwoven with complex jacquards and metallic detailing, and everything in-between.
From sustainable jumpers to gloves, each piece is truly crafted to stand the test of time.
View Genevieve Sweeney.
3. Flock By Nature
British and eco-friendly knitwear brand Flock By Nature creates each piece with style and wellbeing in mind.
The ethical knitwear is not only relaxed in design but also designed to relax in.
Think super soft, thoughtfully crafted, sweaters and cardigans made from 100% merino wool.
To ensure your items remain a treasured part of your wardrobe for as long as possible, Flock By Nature offers a complimentary repair service so that your pieces really do stand the test of time.
View Flock By Nature.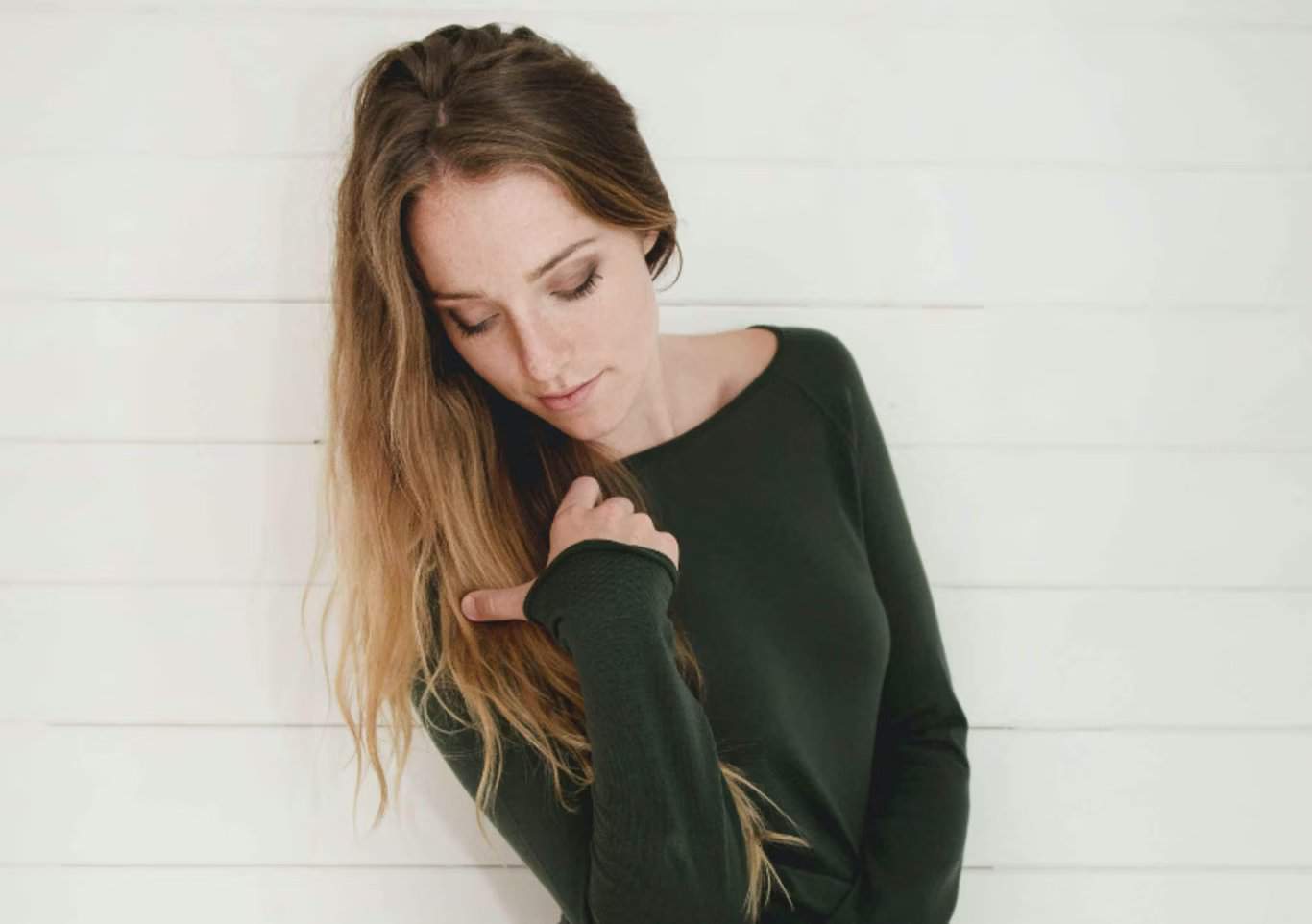 4. People Tree
People Tree is an established go-to for ethical fashionistas, and it's clear to see why from the knitwear alone.
You can find everything from Arran knit fisherman's jumpers and turtleneck sweaters to tunic dresses or soft cotton cardigans, all made in fair trade factories and embroidered by artisans in Nepal.
Whether you're after something bold or looking for something understated, People Tree is worth checking out for cosy, feel-good knits and ethical jumpers to last a lifetime.
View People Tree.
5. Glenevan Mill
OK so Glenevan Mill isn't cheap but we're talking about handwoven cashmere made in a Scottish factory that dates back to 1978.
The weavers use a method that allows for block designs, geometric prints and bold colours so this is cashmere reimagined.
The designs might be modern but the skills passed down through the generations are traditional and cherished.
This is sustainable, slow fashion that's also a luxury knit.
View Glenevan Mill.
6. Study 34
Hands up who loves an alpaca?
We certainly do and if you're allergic to wool, then it's worth checking out the alpaca yarn using Study 34.
Designed in Newcastle, made in Peru, the brand has put years into creating a sustainable supply chain to produce V-neck and crew neck knits that will remain stylish forever.
This eco knitwear is super soft and super easy to team with anything.
View Study 34.
7. Aessai
'Luxurious softness' is the name of the game over at Aessai which specialises in ethically made blankets and knitwear from Uruguay.
Think chic ponchos and wraps that both reflect the country's heritage and work for a modern woman in stunning shades of grey, white and black.
These are beautifully made, sustainably sourced pieces that you'll treasure every winter.
View Aessai.
8. Ria Burns
Ria Burns is an independent knitwear designer who focuses on using foraged botanicals to hand dye British wool and then works on '60s and retro designs made on vintage knitting machines in Bristol.
It might sound pretty niche but this is true ethical fashion, made locally and with little impact on the planet.
Her designs feel like the Swingin' '60s never left, they just got more sustainable.
View Ria Burns.
9. Glow & See
How about functional knitwear?
New British ethical knitwear brand Glow & See focuses on scarves, snoods and beanie hats that are handwoven by disadvantaged women in London.
The real trick is that there's a reflective thread in the wool.
This means if you're out in the dark running, cycling or generally being awesome, in one of Glow & See's designs you can also be seen.
Read our interview with Glow & See's founder here.
10. 22 Factor
Combating the price issue, 22 Factor are a new ethical knitwear label based in Hong Kong.
They upcycle and repurpose yarn and fibres that would otherwise be wasted from luxury brands.
22 Factor turn those into bags, scarves, sweaters and even trousers that aim to bridge the eco-luxe and everyday style space.
We're fans of their slogan scarves but their knitwear overall is fashion forward but long lasting – the kind of slow fashion everyone can get behind.
View 22 Factor.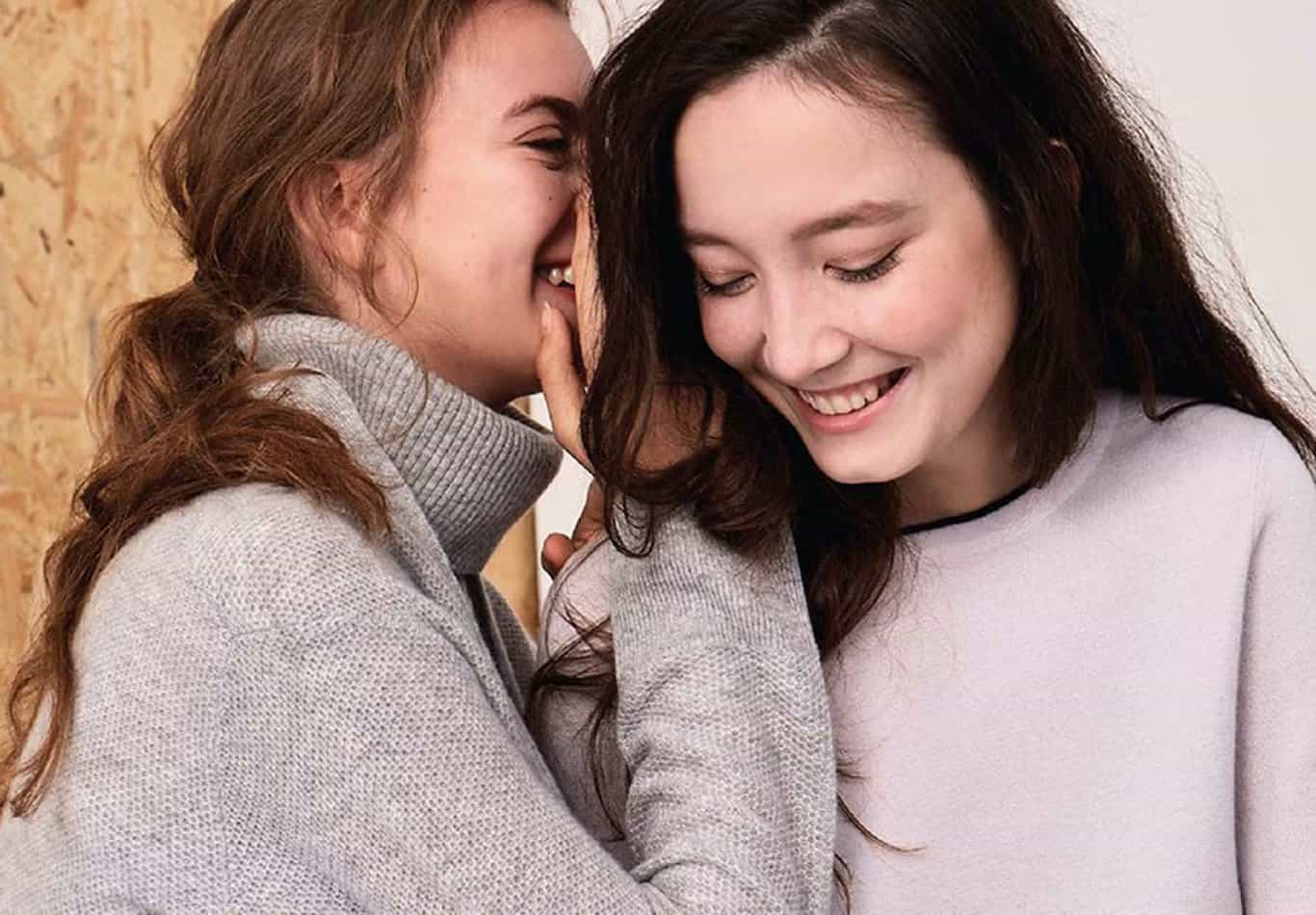 Looking for more eco knitwear suggestions?
And don't forget to download our sustainable fashion ebook – it's free!