Brighton has always had a green heart but now it's even more eco-friendly in every direction.
Cut to the chase, discover the best vegan food, bike hire, indie shops and experiences in Brighton.
10 Ways To Discover Eco-friendly And Ethical Brighton​​
1. Pedal power
Brighton's got its own version of London's Boris Bike. The BTN bike scheme means you can pick up two wheels, zoom down Marine Parade, scoot past the pier and explore this quirky city's lanes and back streets (which is where the real fun starts). Each bike costs from £1 to rent.
2. Head out to sea
The nation is still divided about wind farms, but here at pebble, we love them. So do the guys at Rossboats who run 2.5 hour tours from Brighton Marina to take you out to get a closer look at Rampion Wind Farm. There are 116 turbines in total, eight miles off shore. On the way back, you're treated to a panoramic view of the pretty Sussex coast and Brighton promenade.
3. Drop into the Lanes
Get lost in the pedestrianised, pretty Brighton Lanes, which have undergone a sustainable resurgence recently. It's quirky British independent shopping at its best.
Some of our favourites include The Spiderplant Shop (self-explanatory), stalwart Vegetarian Shoes (hopefully self-explanatory) and The FAIR Shop (which sells fashion brands like People Tree).
Tidy Street General Store (for handmade homewares and ethical fashion) and Dowse (for local art) keep things hip rather than hippy.
Brighton's not short on places to stop for a flat white, the lanes are awash with artisan coffee spots – we love corner cafe and brilliant bakers, The Flour Pot Bakery for pulling up a kerbside table and watching the world go by.
For more eco-friendly stores in Brighton's Lanes head to our new pebble guide to Brighton.
4. Brunch it up
While you're in the Lanes, don't miss Lost in the Lanes on narrow Nile Street. It's a hip, minimal take on the all day cafe, complete with daily changing veggie and vegan salads (available to takeaway in eco-friendly packaging), delicious looking cakes, artisan coffee and friendly staff.
Bright colours from farm-fresh, seasonal food dot every table, sourced as locally as possible, while dishes have been influenced by the Middle East – come for brunch and end up staying all day.
5. Make a murmur
In the past a hungry diner walking on the seafront would have remained hungry as Brighton didn't go in for much beachfront cafe culture other than pounding nightclubs. Murmur has prime position tucked away under an archway not far from the British Airways i360 observation tower.
Named after the murmurations of starlings that swoop and glide over the sea, your eyes will be torn between looking at the sunset over the blackened skeleton of the West Pier and what's on your plate.
Book in for delicious, seasonal, British dishes from Great British Menu winner Michael Bremner (who also owns the award-winning 64 Degrees in Brighton).
Seafood features heavily (as it should) – the fish pie is becoming a local legend, spiced potted crab is a great way to start things off and make sure you tuck into the inventive cocktails, which the friendly staff are happy to guide you through.
6. Secondhand fashion
Tackling overconsumption is one of our biggest issues and shopping secondhand is a budget friendly, accessible way of changing your habits.
Thankfully Brighton has plenty of vintage and secondhand stores, pop into Rebound in the seafront's arches for secondhand designer clothes or lose a whole afternoon in Beyond Retro (for everything vintage) in a converted bus depot on Vine Street.
Want to know how to spot a real vintage bargain? Check out our expert vintage shopping guide here.
7. It's all about fish and chips
Brighton isn't short on fish and chip shops as you'd expect but there's one that is a must-visit. Right on the beach, Lucky Beach, is a three star Sustainable Restaurant Association winner (and pebble favourite).
It's all organic, there are well thought out vegan choices and the sustainably sourced fish is absolutely top class.
Plump for the vegan Hippy Dip Wrap, stuffed with roasted sweet potato and crisp pickled veg or go all out with lobster Thermidor fries with oozy, melty cheesy sauce.
Read our entire review of Lucky Beach here.
8. Don't miss Kemp Town
Locals stay out of town at the weekend and head to Kemp Towns, which sits behind the Brighton Marina and is still a sort of village in its own right. Stop by Ricci's for organic deli munchies for a picnic lunch on the pebble beach or Real Patisserie for incredible sourdough and French pastries.
Book a night in the White House guest house which offers cute, clean rooms in a Victorian house and serves up delicious, all locally sourced, proper British fry ups.
For other Kemp Town spots, check out our Brighton guide here.
9. Pike and Pine/Redroaster
Seriously Instagram friendly Pike and Pine is both a stylish restaurant in the evening and posh cafe Redroaster during the day, for Brighton-roasted coffee (these guys also own Lucky Beach).
Marble counters gleam, brass fittings shine and there's a secret courtyard garden out the back.
Need something to drink? Aside from the delicious smoothies and juices or superb cocktails, there's a beautiful water fountain to fill your bottle with right by the door.
Need a new bottle? These are our favourite plastic free reusable water bottles.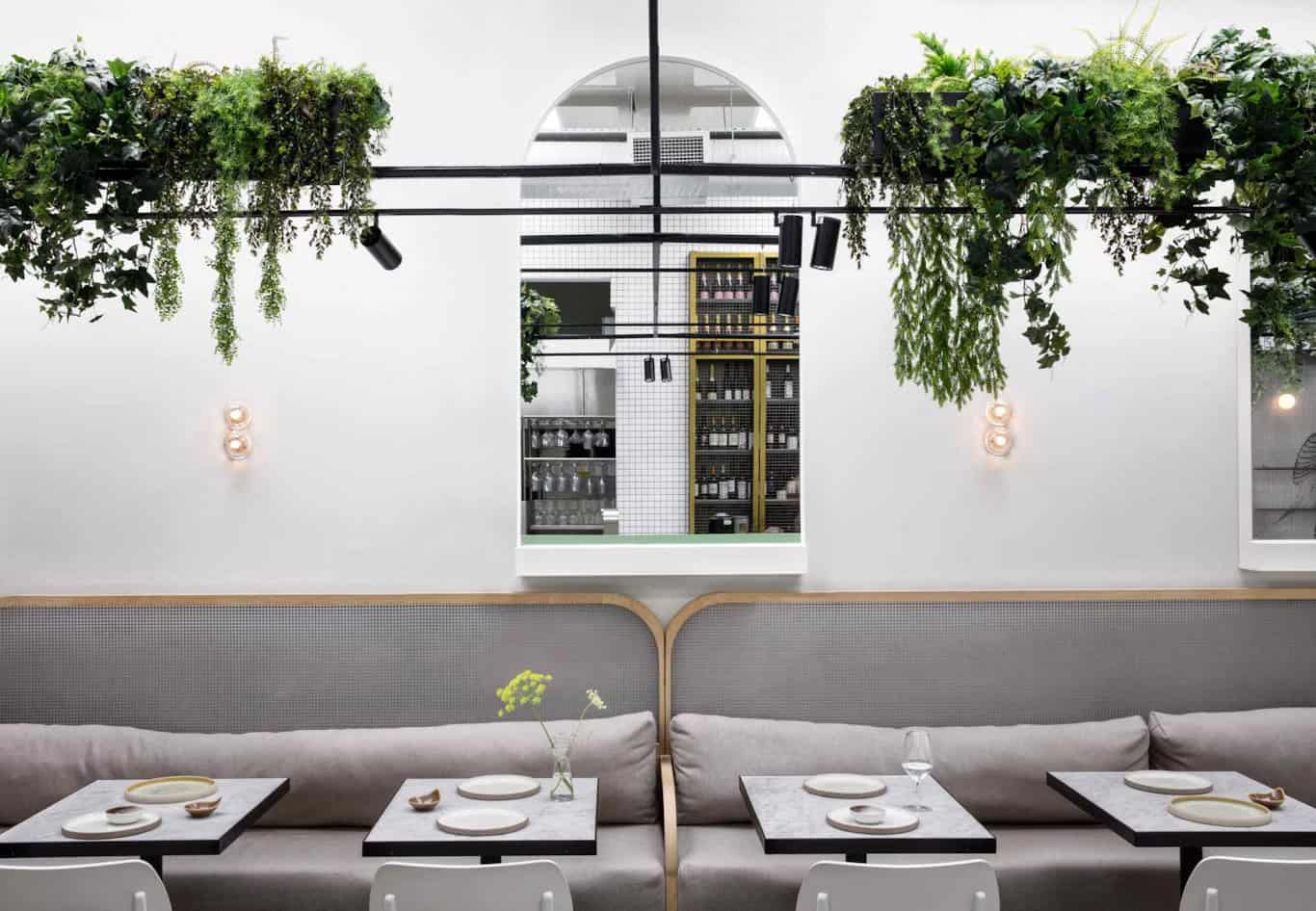 10. Find Brighton's Open Market
Away from the Lanes there are plenty of other eco-friendly spots all over town. The Open Market is home to over 30 small shops that specialise in sustainably sourced products. It includes Waste Not, the city's zero waste shop (where we picked some great zero waste essentials).
Plastic Free Shopping: 102 Of The UK's Best Zero Waste Stores
How to get there
Brighton's at the end of the line from London with trains running from Victoria, London Bridge and Blackfriars.
Click here to find out more information from Southern Railways. Head to Visit Brighton to plan your trip and find more information.